(Promoted by Colorado Pols)
It's impossible to miss the irony: Lamar, the host community of Colorado's first commercial wind farm. A wind turbine blade exhibited proudly on Main Street, a testament to the coming 'New Energy Economy'. Colorado Green represented all that was good about an economy in the midst of an energy transition. A revitalized downtown, emerging from the depths of the last agricultural recession. Welcomed new jobs and tax base.
Today, Lamar faces a stormy and uncertain financial future. A region drowning in Class 5 wind resources. Rich soils and river water. A community of souls who have endured, and to date prospered from nearly every Biblical plague one could imagine. Now with a $160 million coal -anchor around their neck – just blocks from the old Amtrak station that sports a wind turbine blade. A city obligation that is a literal noose around the neck of Lamar residents.
I wish I could share that this is the only challenge facing the residents of the Lower Arkansas River Valley. It's not. A short, 95-mile drive to the east will put you in Holcomb, Kansas, home to the proposed, multi-billion dollar coal plant that would be built to predominantly serve Tri-State Generation and Transmission. A proposal that to date has reportedly cost the member coops of Tri-State in excess of $50 million dollars to date. A project that has taken approximately 20,000 acres out of agricultural use, its associated water rights destined for the cooling towers of either the Holcomb plant, or the theoretically-still-in-play Holly nuclear plant. If that wasn't enough, the regions multi-generational farmers and ranchers have been faced with a rogue state bureaucracy that had turned the admirable idea of agricultural conservation easements in to a virtual nightmare.
Tensions between rural and urban Colorado remain high (I would argue unnecessarily so) and are only a microcosm of what is happening nationally. The recent failed secession movement only fueled this false narrative. The 51st-state initiative group is now proposing a ballot initiative to change the way rural Colorado is represented, Restoring Colorado. While the idea is interesting in concept, it would hand over permanent control of the Colorado House to members who think more CO2 in our atmosphere is a good thing and summarily dismiss (and actively fight against) the idea of mandates that will move our economy away from fossil fuels and towards a 21st-century economy – powered by 21st-century energy resources which bring with them jobs and a local tax base.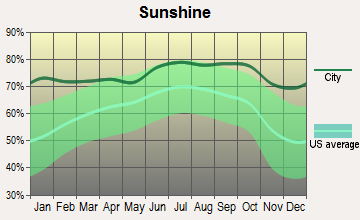 The United States Department of Agriculture recently released a study, "The Case for Rural Wealth Creation" – it would be hard to find an area more abundant in the necessary natural resources – land, water and renewable energy resources – than the Arkansas River Valley from Pueblo to Holly. Given those resources and the plethora of federal programs to support a 'wealth creation agenda' – the local economies should be drowning in abundance. Yet, the opposite, scarcity, has become the regional norm. So much so that every one of the counties from Pueblo to Holly are one of 700 across the nation that have been designated "Strike Force" communities: places where poverty persists.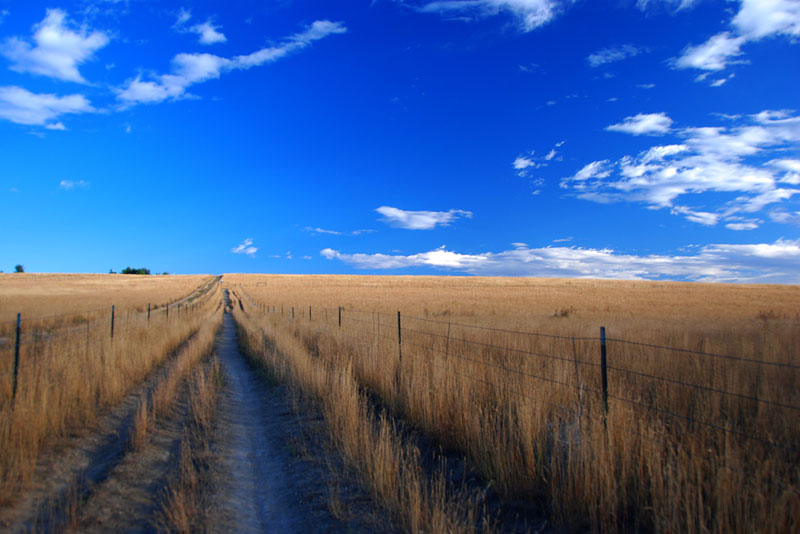 State-controlled assets like Ft. Lyons could play a central role in re-establishing a new economy; Colorado's leadership on industrial hemp development is well-suited for the area. The region has both a Junior College in La Junta and a Community College in Lamar; airports, a proximity to urban markets and nothing but opportunity. But as Albert Einstein is quoted as saying, "we can't solve problems by using the same kind of thinking we used when we created them." The very second we rural Coloradans drop the premise that we're independent, and embrace the fact we are interdependent, life for us will change for the better. Embrace Einstein's challenge. Form uncommon (or unthinkable) alliances. Stop believing that our urban counterparts don't like us. Our challenges are immense – trumped only by our opportunities. This will take leadership – from the Governor's chair to the coffee shop in downtown Lamar. Over 100 years ago my relatives first homesteaded in Lamar on their journey to a new life in the west. A few years later Mother Nature drove my great-grandfather north in search of water, leaving his brother behind. A century later some of those same challenges present themselves again for those who stayed. This time we're armed with technology and programs that make an exodus unnecessary. Let's get it right – and be all that we can be.