(Promoted by Colorado Pols)
In his book, Deer Hunting with Jesus: Dispatches from America's Class War, Joe Bageant is quoted:
"The four cornerstones of the American political psyche are emotion substituted for thought, fear, ignorance and propaganda"
In Yuma County we have, like many rural counties, a special kind of "hunt", one that requires a deserted country road, bright lights and a burlap sack. It's a fools errand for the unsuspecting: "snipe hunting". Today's Capitol Hill Kabuki Theater offers us yet another version of the game – a political snipe hunt – complete with the four cornerstones and our very own Congressman.
A snipe hunt is a practical joke that involves experienced people making fun of newcomers by giving them an impossible or imaginary task; a specific type of "wild-goose chase" where a person embarks on an impossible search. A snipe hunt is always initiated by a person as a prank, it is never accidental.
It's hard to know where to start – or where the story will end. His position on the federal shutdown? Disaster Assistance hypocrisy? His refusal to back up his health premium hike claims? Thousands of children living in childhood poverty in CD4? The KeystoneXL pipeline? What does a river in Alaska and a Congressman from Yuma have in common? Farm Bill subsidies? Supplemental Nutritional Assistance Program funding?
The common thread to his votes? His constituents?
Please. Another guess? [hint: psst, over there —-> ]
Koch?
How quickly he mastered how Washington works. Let's get started…
After months of secret meetings and millions of dollars spent funding a "blueprint" to shut down the government – using Obamacare as the clarion call – Koch Public Affairs is busy rewriting history through their spokesman Philip Ellender:
"they have not taken a position on the legislative tactic of tying the continuing resolution to defunding Obamacare nor have we lobbied on legislative provisions defunding Obamacare."
Well there you have it folks. Nothing to see here. Move along. Seriously, get moving – before somebody notices there isn't an ounce of daylight between the Congressman and Koch on the shutdown. Support for disaster assistance? You're against it. Once again: in lockstep with Koch. Then, disaster strikes in his own back yard. Your support for disaster relief becomes a conundrum. But only for a brief moment as an act of self-preservation. Climate Change? You assure your supporters you will defund climate research. Really, no surprise here: You took "the pledge", right? Health care for your tens of thousands of uninsured constituents? Not if Koch-funded Americans for Prosperity says "no". The KeystoneXL pipeline? He's all for it. Worried about the illusion that you might be playing hand-maiden to Koch on the issue? Not likely, since they've testified before a Congressional committee "they have no significant interest in the pipeline!" It's all going as planned, until they file reports in Canada that tell a very different story. Drastic cuts to SNAP? Koch supports the cuts – so you ditch the most challenged in your district and raise a hand for the billionaires.
If I didn't know better, I'd say you're the adopted orphan to some Yuma County resident named "Koch".
Congressman, what's good for Koch isn't necessarily good for Kit Carson County – or anything east of the 104th longitude for that matter.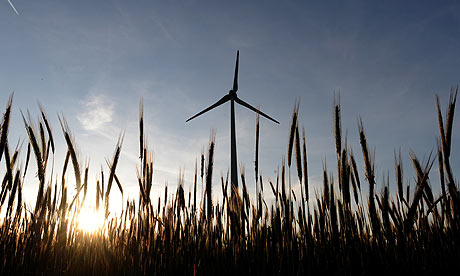 Let's start focusing on what's good for our district. And by "district", I mean this one. Not this one. Your last name is Gardner, not Pompeo. We're an agriculture and energy powerhouse – a region rich in untapped wind energy, already home to over 2.3 gigawatts of installed wind power in spite of the ineptness of Congress on this issue. [hint: 81 percent of all installed wind energy projects are in Congressional districts represented by Republicans. It's good for "your people"] We've only begun to see the tip of that proverbial iceberg. Get to work on bringing surety to the industry. It's important; lead the House in this area. Dismiss those in your caucus who can't understand the arithmetic of the new energy economy.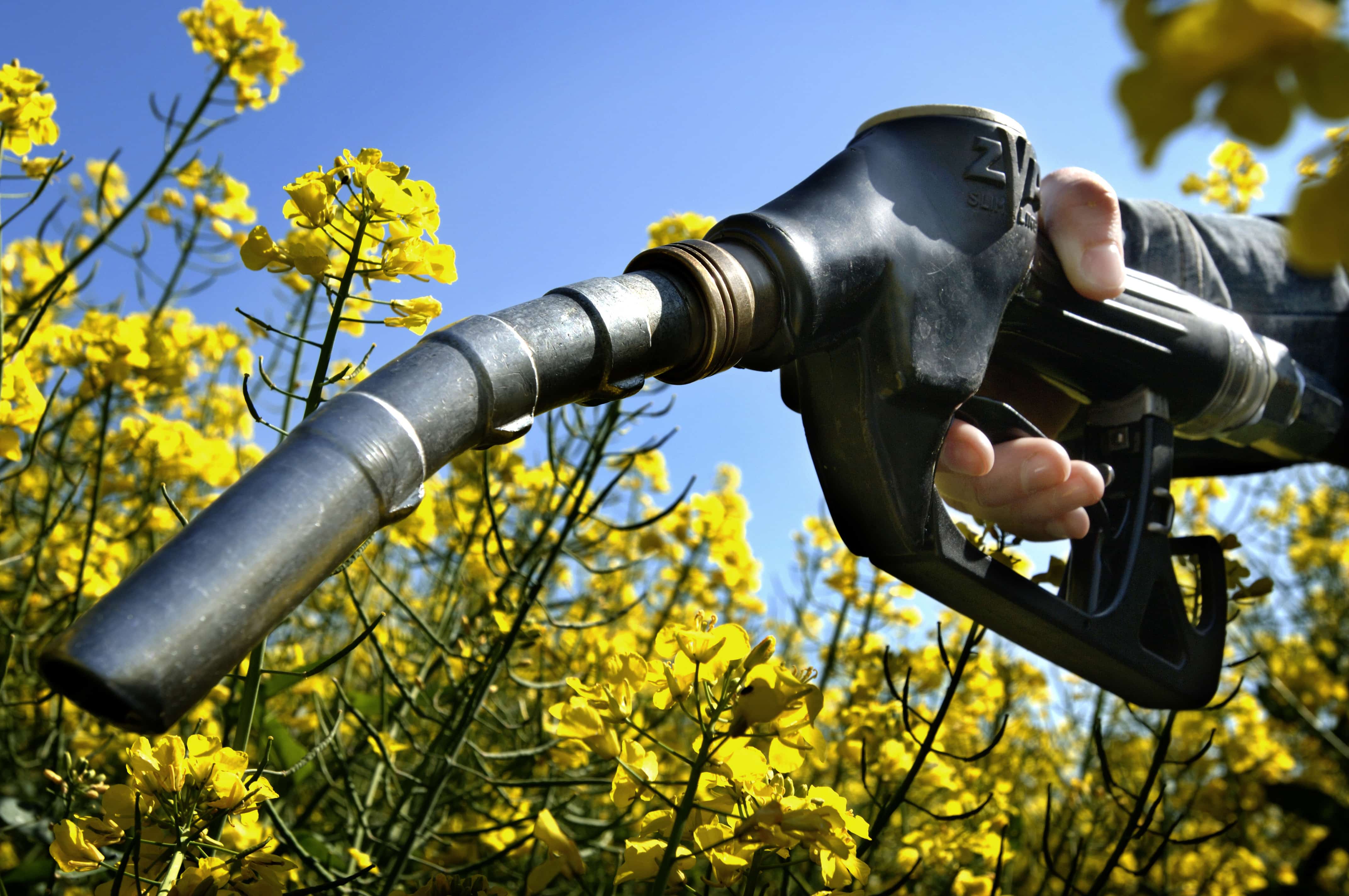 Advanced biofuels? In 2007, President Bush announced his support to double the capacity of the Strategic Petroleum Reserve. That idea fizzled for lots of reasons, but the idea of enhancing our strategic reserves was resurrected in 2009 when President Obama formed the Biofuels Interagency Working Group made up of participants at DOE, EPA and USDA. CD-4 and other rural-based congressional districts have the capacity to create a second strategic reserve – a working reserve by America's farmers and foresters. We generate over a billion tons of ag and forestry waste every year in the United States. Converting just 17 percent of that waste to advanced biofuels would produce three times the fuel proposed to come down the KeystoneXL. Creating hundreds of thousands of jobs in rural America – including our district – and making us and America truly sustainable and energy secure. But not for your acquiescence in the House Majority's pathological obsession with demeaning and obstructing our Commander-in-Chief and his vision for the bio-energy economy, we would be well on our way to creating a robust, biofuels infrastructure. Instead, you've chosen to play hand-maiden to the KeystoneXL interests while delaying this transition – to the detriment of both your constituents and our domestic rural interests.
We don't have to speculate about the benefits to rural Colorado when our leaders focus on a New Energy Economy: CD4 has already benefited immensely from the vision and achievements of the Ritter Administration. We know how this works – and you have in your backyard a bonus that not every congressional district enjoys: five military installations in the state that are looking for green-energy supply partners. Although your cohorts in the House aren't shy about damning the Department of Defense efforts in developing sustainable, renewable energy supplies, a quote by Bernard Finel, a professor at the National War College sums it up best: "this effort isn't greenwashing. There is very little artifice or political calculation in DOD about engaging this issue," he says. "Their job is to plan for the future."
Words that should be taken to heart. The future of the Ogallala Aquifer, challenged in its water supplies, but rich in wind resources and biomass. The future of our rural communities – increasingly challenged with diminishing tax base while at the same time drowning in untapped, natural resources. The future of the 100,000+ children in CD4 living in childhood poverty. The Koch "fantasy free-market" can't and won't solve these challenges. Sound policy and leadership advocated through our congressional representative – working in concert with state leaders – can achieve the kind of transformation necessary to rise to these challenges.
I understand crafting legislation that deals with the future proves problematic when you're dealing with a caucus with a significant constituency whose members believe the end times are upon us. But please, Congressman, do forge ahead. Perhaps "lead"? And just because we're gullible enough to fall for an invitation to your political snipe hunt doesn't mean we haven't noticed you've voted 47 times to defund and prevent our access to affordable health care – and have failed to pass common-sense legislation like a Jobs Bill or an Infrastructure Bill out of the House. The mythical snipes appear to be more productive than our elected representative.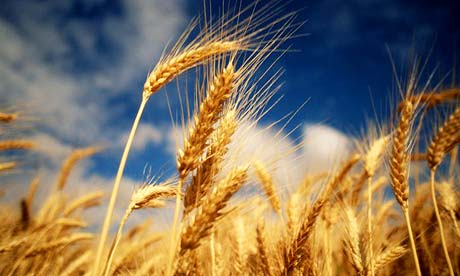 The next time you're dining with the check-writers, please address their near-monopoly in the ammonia fertilizer business on behalf of your farmer constituents. Koch Fertilizer, LLC is one of the world's largest makers of nitrogen fertilizers, formed in 1988 when the Koch companies purchased the Gulf Central Pipeline and ammonia terminals connected to the pipeline. The next year, the Koch Nitrogen Company was formed in order to market ammonia. The next few years saw purchases of various ammonia facilities in Louisiana, Canada, and elsewhere, and ammonia sales agreements with firms in Australia the U.K., and other countries. We're both old enough to remember the days of
competitive fertilizer markets; that competition kept a very predictable range around the costs of nitrogen fertilizer. Anhydrous, made natural gas feedstock, followed the natural gas market: $2/mcf natural gas gave us $200/ton NH3; $4/mcf natural gas gave us $400/ton product. You get the math. Yet today, under their near-monopoly structure, we have historically low gas prices – and historically high costs of fertilizer. It is a massive transfer of wealth from your farmer-constituents to your benefactors. An official Congressional inquiry and request to the Secretary of Agriculture to investigate would be an appropriate action for you to take. That is, if it's "us" you're concerned about.
Snipe hunting gives everyone a few laughs when it's just a game. But this is no game – and it's no longer funny – unless you believe that Americans for Prosperity actually wants everyday Americans to be … prosperous. Unlike Joe Bageant and his straight talk on the working poor, our hunting novel has a much different lead character. So, we remain in search of the elusive "eastern plains snipes": children well-fed, children well-educated, families with access to affordable health care, parents gainfully employed in jobs with living wages, open access to the grid and empowered entrepreneurs. That would be a good start. Instead, today we find ourselves standing in the middle of that remote, eastern plains gravel road. In the dark. Holding our burlap bag. With no snipes in sight – and our Congressman speeding away. He's can't be late for his district meeting to share with everyone how he's fighting for all of us his all-expense paid junket to Ireland.