We were taking our time, catching up on our political news today, when a sentence just reached out and socked us in the face like one of Hiedi Heidi Ganahl's out-of-left-field batshit insane theories on education reform.
Sandra Fish did a comparison of the candidates in CO-07 for The Colorado Sun that was mostly a "she says this, he says that" kind of piece. Democrat Brittany Pettersen and Republican Erik Aadland explained their positions on a number of issues (admittedly, "explained" is a very generous term when it comes to Aadland's policy proposals). Aadland also generally took the opportunity to flat-out lie on multiple occasions.
This isn't the thing that smacked us in the face, but for example:
The Sun asked Pettersen and Aadland, who have each talked about their mothers' battles with opioid addiction, how Congress could address drug addiction and recovery.

Aadland falsely claimed that Pettersen "started a clean injection site."…

…Aadland didn't offer a federal solution to the issue.
Kudos to Fish for pointing out here that Aadland's words were not at all true. Unfortunately, Fish didn't always take the time to, um, "correct" Aadland's misperceptions.
The big smackaroo came at the end of the Sun article, in response to the following question: "Did Joe Biden legitimately win the 2020 presidential election?"
Because she is not a lunatic, Pettersen answered that yes, she believes Biden legitimately won the 2020 election. And then it was Double-A's turn to respond:
Aadland acknowledged that Biden "is the legitimate president. I have said that many times."

The Sun asked about reports that he said the election was illegitimate. In June, he told a Republican group the election was "undermined by fraud, how they were corrupted, and now how we have an illegitimate government in power." The Washington Post included him on a list of election deniers.

"I said it was rigged," he told The Sun. "That's different."
First of all, this is complete horseshit from Aadland. Dating back to June 2021, when the political world was first learning of his existence, Aadland has publicly questioned the integrity of the 2020 Presidential election at least seven different times. As recently as June 21, 2022, Aadland told members of the Mountain Republicans Club that he was concerned by how the 2020 elections were "undermined by fraud, how they were corrupted, and how we have an illegitimate government in power."
The Sun made the following correction later in the day:
Okay, now that we have that first part out of the way, let's examine the rhetorical punch to the face we mentioned at the top:
"I said it was rigged. That's different."
Whaaaaaaaaa?????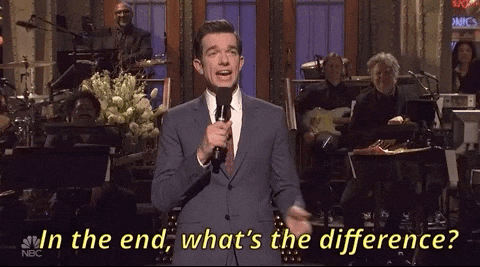 If you believe that the 2020 Presidential election was rigged…but you ALSO claim that President Biden is "the legitimate president," then there may be several words at play here that have simply eluded your comprehension.
If you are sure that you understand the meaning of all the words and you STILL think the election was rigged AND you think the winner of that election is "the legitimate president"…then we are sad to inform you that you are most likely an absolute fucking moron.
Seriously. We have had it with these election denier candidates who make it to the General Election and try pretending that they didn't really question the integrity of the Presidential election. If you truly believe that the 2020 Presidential election was rigged, then own it. If nothing else, owning it is a gazillion times better than making it appear as though you are too stupid to understand simple questions that require basic logical reasoning.
"I said it was rigged. That's different."
Aadland knows that it is bad for his election hopes if people know he is a full-on "Big Lie" believer. Why do we know he knows this? BECAUSE HE SAID IT HIMSELF. Out loud. In public. In front of a camera.
So what does Aadland do when confronted with this question by the Sun? He reaffirms, for all intents and purposes, that he is both an election denier AND a complete goddamned idiot. Frankly, the two are probably one in the same anyway, but you get what we're throwing down here.
In an election cycle that has been unusually dumb, Erik Aadland persevered and somehow found a way to make #copolitics even dumber.