(Everybody on the gravy boat — Promoted by Colorado Pols)
House Republican Leader Patrick Neville is using the statehouse GOP caucus fund to promote another recall effort, this time of Colorado Gov. Jared Polis. Neville didn't pull any punches in his email soliciting donations: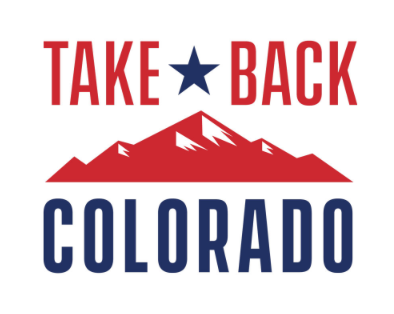 Governor Polis has unleashed the most radical and overreaching agenda in Colorado's history. Chip in now to support a recall of Jared Polis and help us take back Colorado!
Neville sent the email via Values First Colorado (VFC), which also operates "Recall Colorado," an entity dedicated to recalling Neville's Democratic colleagues in the state legislature. Take Back Colorado appears to be an "entity" in name only; there is neither a political committee nor a business of that name registered with the Colorado Secretary of State. VFC's
enthusiastic support
of statehouse recalls caused some concern among corporate donors earlier this year. Both
Xcel Energy
and
Noble Energy
issued statements saying they intended their 2018 donations to VCF to be used to elect Republicans in November's general election, not recalling Democrats from office. Following those statements, Neville
created
a new political committee, "Recall Colorado," presumably to separate recall funds from VFC's regular election work. The committee's lone campaign finance
report
filed on July 15 shows no money raised or spent over its first 30 days. VFC also filed a campaign finance report on July 15. Top donors include the Colorado Automobile Dealers Association ($10,000 on June 12) Farmers Insurance Group ($5,000 on June 13), Ralph Nagel of Top Rock Investments ($5,000 on May 9), and United Health Group, which also gave $5,000 on May 9. The report also revealed VFC's largest expenditure: $18,000 to Rearden Strategic for "Digital Marketing." Rearden is owned by Patrick Neville's brother Joe. That family connection has already raised eyebrows among Colorado press, leading 9News' Marshall Zelinger to
ask party chair
Ken Buck if he thought it appropriate for the Neville family to profit from recalls. It's unclear how much money VFC has spent on Take Back Colorado so far, but at the very least it has created a logo, built a donation page on its fundraising site, and generated an email.
The email promoting Take Back Colorado is very similar in format and wording "Recall Colorado" emails sent by VCF. The logo is identical except for the addition of the words "Take Back." The same disclosure, that "Take Back Colorado is an entity operated by Values First Colorado and is "Paid for and authorized by Values First Colorado," appears at the bottom of the message. A phone call to VFC's registered agent Joe Neville requesting comment was not immediately returned.