July 21, 2016 3:58 pm MST
Woods' Anti-Buckpedal Dance Deserves Media Scrutiny
0 Comments
by: Jason Salzman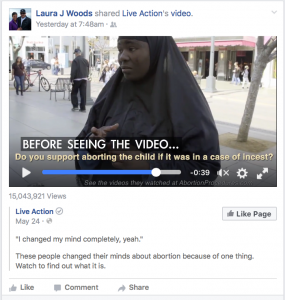 (Promoted by Colorado Pols)
State Sen. Laura Woods continues to differentiate herself from Colorado Republicans, like U.S. Senator Cory Gardner and Rep. Mike Coffman, who've tried to disavow their extreme anti-choice records–or dodge questions about abortion.
Woods, on the other hand, has embraced a personhood abortion ban, with no exceptions for rape and incest, throughout her political career, starting in the 2014 primary and general election and continuing at the Capitol, where she not only sponsored a abortion-ban legislation but also a bill requiring women to be offered an ultrasound prior to having an abortion (and also to wait 24 hours before having the procedure).
Today, as in July 21, 2016, the stakes are higher than ever. Woods' district will likely determine control of Colorado state government, and Woods isn't doing the Buckpedal–or whatever you want to call the dance senatorial candidate Ken Buck, Gardner and Coffman have performed as they tried to distance themselves from right-wing positions they'd taken during their careers.
Woods, a Republican from Westminster/Arvada, isn't trying to hide her opposition to all abortion, even for incest, even though political observers say it will hurt her in November.
Take, for example, the video Woods shared on Facebook this week from LiveAction, a anti-choice group.
It shows a woman who's asked the question, "Do you support aborting the child if it was a case of incest?" (at 2:55 here)
"Yeah," she replies.
Then the woman is pictured watching a video of an abortion, which convinces her that abortion should not be allowed in cases of incest.
Woods does not return my calls, so I can't talk to her about the video or whether she thinks her no-compromise stance against abortion, even for incest, will help her hold back a challenge from pro-choice Democrat Rachel Zenzinger in November.
But, judging from other interviews, it appears that Woods thinks she need not take middle-of-the-road positions to win in her swingiest of swing districts, where she won by 650 votes in the Republican wave year of 2014. She's vowed to stand by her conservative principles.
Woods' anti-Buckpedal dance, which you could call a form of political chest thumping, deserves more media scrutiny than it's getting.