Women's Lobby of Colorado Legislative Scorecard.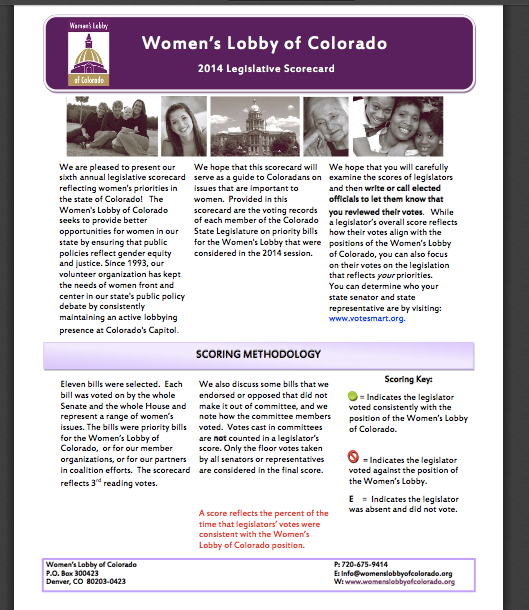 See how your legislators are rated.
It's a ten page document, and posting pdfs is a pain, so you can look it up yourself. But you may find some surprises.
My SD3 candidate, and current HD46 rep, Leroy Garcia, has 100%.
My Senator, George Rivera, has 64%, which was higher than I thought he would have.
My current HD47 rep, Clarice Navarro-Ratzlaff, is rated 36%. I guess that's what happens when one's market brand is being "business friendly".
By the way, "women's issues" are not just reproductive rights issues – economy, healthcare, education, and opportunity are also women's issues. Sorry, Laura Carno, larger magazine size on full auto guns didn't make the list.