June 15, 2016 5:29 am MST
Ken Buck Tweets False Choice: Security vs. Environment
14 Comments
by: kwtree
(Promoted by Colorado Pols)
Representative Ken Buck (CD4) tweeted yesterday that his amendment helps soldiers "focus on immediate national security needs, not climate change". However, the Department of Defense's own analysis says that climate change is a major threat to stability worldwide, and should be included in all planning.
Ken Buck's tweet on June 14, 2016: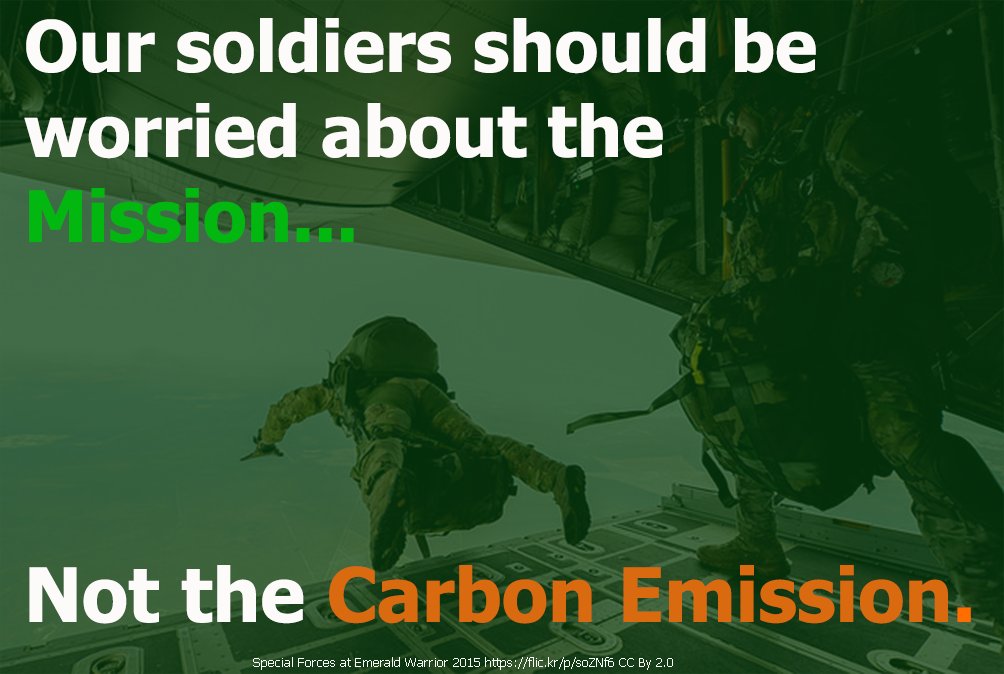 And he's using Bernie Sanders/ Elizabeth Warren language about "crony capitalism" just to confuse folks:
So what's got Mr. Buck going all "Fight the Power" here? Rep. Buck doesn't like the Department of Defense spending on renewable energy sources to power its facilities.
For example, Fort Drum, New York has a military base running 100% on biomass. The public might applaud this energy self-sufficiency – remember all that rhetoric about not being "addicted to oil"? But Buck's standing strong against it. Ken Buck's amendment would have prevented using renewable energy on this project.
According to Heritage Action for America, a conservative lobbying /watchdog group:
The House will vote on an amendment by Rep. Ken Buck (R-CO)…to H.R. 4909, the National Defense Authorization Act for Fiscal Year 2017. The amendment would prohibit funding for the renewable energy mandate at DOD and prohibit the Secretary of Defense from purchasing alternative energy unless it is equivalent to conventional energy in terms of cost and capability.
Fortunately, Buck's Energy Reform Amendment (#245) to the Department of Defense budget was defeated:
The amendment went down to defeat 266-159, with Stefanik and Rep. Chris Gibson, R-Kinderhook, and 81 other Republicans joining 183 Democrats (including Rep. Paul Tonko, D-Amsterdam) against 159 Republicans favoring it. The $602 billion NDAA, which puts the imprint of Congress on what the U.S. military looks like in the coming year, passed the House on Wednesday night without the amendment 277-147.
So Ken Buck is bragging about an amendment he sponsored to the Defense Department's 2017 budget, which would have prevented the DoD from using renewable energy. And Buck's amendment was defeated – the DoD is still going to use renewable energy, because their own analysts say that climate change is a threat to national security.
Nice try, Bucko.