(The animated .GIFs in this post alone are worth sharing – Promoted by Colorado Pols)
Bill Maher plans to pick one congressional district to flip this fall. Here are 11 reasons Colorado Congressman Mike Coffman should win. Sign the petition here. Help Colorado #FlipADistrict!
1. Current Representative Mike Coffman sucks at push-ups

Rule #1 for doing push-ups in the airport: don't look like you're dry humping the carpet.
2. He also thinks legal weed is bad for Colorado

Source: Rep Mike Coffman: Legal Marijuana Is Scary (bigmedia.org)
It's one thing for New Jersey Governor Chris Christie to drop into Colorado and tell us our quality of life is going down the tubes thanks to marijuana legalization.
But it's another for our own elected officials to tell us as much. You recall Rep. Mike Coffman grumped on the KOA radio earlier this year that legal pot may scare giant corporations from coming to Colorado.
3. He Hates Gays (And Their Weddings)

First he voted to keep that terrible Don't Ask, Don't Tell policy that kept LGBT people from serving openly in the military. Then when we finally got rid of DADT, he worked to ban gay weddings from military facilities. Mike Coffman hates gay weddings. Come on!
4. This Birth Control Brain Fart

Two simple words: Birth. Control. They really shouldn't be *that* hard to remember.
5. That Time He Said Our President Wasn't An American

Mike Coffman. Birther Superstar.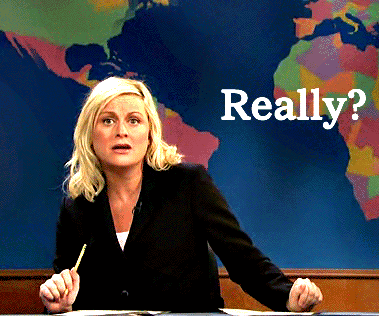 6. Then Followed It Up With This Classic Media #Fail

He repeated it over and over and over and over again.
Seriously, watch the video. It's amazing.
Awkward.
7. Coffman Represents the District Where the Aurora Theater Shooting Happened. He Still Doesn't Support Background Checks for All Gun Purchases

The families of the victims aren't too happy with Coffman about this.
Source: Parents of Aurora victims slam Congressman Mike Coffman for stance on gun restrictions (aurorasentinel.com)
AURORA | The parents of two people killed in the Aurora theater shooting Wednesday criticized Republican Rep. Mike Coffman for not supporting a federal law to mandate background checks for all people who buy guns.
8. He's Opposed Abortion, Even For Women Who Are Victims of Rape or Incest

Dan (Caplis of 630 KHOW radio show), I would deeply appreciate it if, during your show, you could state that I wanted to make sure that my position was clear, unequivocally, that I oppose abortion in all cases of rape and incest. I believe that all life is equally sacred irregardless of how it came into being. (coloradorighttolife.blogspot.com)
Oliva Benson has thoughts.
9. He's *That* English-Only Guy

Coffman thinks ballots should be printed in English only. His response to voters who don't speak English as a first language? "They ought to pull out a dictionary." Did we mention his district has a LARGE Hispanic population?
10. Coffman Likes to Pretend Climate Change isn't a Thing

Rep. Mike Coffman, another Colorado Republican, said: "Climate change is naturally occurring. What influence do we have over that, we certainly need to look into, but that's subject to debate." (theatlantic.com)
11. He Hangs Around With the Wrong Crowd

Mike Coffman and his BFF Tom Tancredo. Tancredo is the former presidential candidate best known as the guy who said that President Obama is a greater threat to the US than Al-Qaeda, that the US should bomb Mecca, and referred to the first Hispanic Supreme Court Justice, Sonia Sontamayor as part of "a Latino KKK".
Tancredo Also Likes to Flip the Bird.
Classy company to keep, Mike Coffman.
Have You Signed the Petition to Tell Bill Maher to Pick Colorado to #FlipADistrict?

Sign The Petition Here. Help Colorado #FlipADistrict! flipadistrictcolorado.com