(Promoted by Colorado Pols)
Like a number of communities in Colorado, the valley where I live has been engaged in an effort to constrain oil and gas development to keep it out of our water supplies, our favorite recreational areas, our towns, farms and communities. 
This effort has been met with mixed success.  We banded together to stop an ill-advised Bureau of Land Management lease sale, deferring it twice.  We compelled the BLM to consider a community-based alternative as it revises its very stale 1980s era land use plan, and local conservation groups have successfully challenged some other projects—sending them back for a time to the drawing board. 
But more than 80,000 acres of public lands are leased in the upper reaches of the North Fork, many private lands are already under industry control, and Texas billionaires with privately held gas companies have their sights on acquiring more.
When Halliburton rolled a fracking convoy up the valley last week, to do the completion work on some wells on private lands and blocking traffic for a mile on our narrow two-lane road, the Paonia Message Board on Facebook erupted. 
Meanwhile, as small communities like my own face off against the world's richest industry, each year in Colorado approximately 8.7 billion cubic feet of natural gas is wasted from oil and gas development on public lands, often vented raw or flared at the source.
This wasted American resource belongs to you and I, and every U.S. taxpayer, and is valued at more than $26 million in Colorado alone, year in and year out, according to a new report issued by the international consulting firm ICF.  Across the west that number skyrockets to more than $360 million in lost value every year.
As the saying goes, a million here and a million there and soon you are talking about real money.  Over three years more than $1 billion dollars of value is lost, value that could go to funding the public lands agencies, to reducing the deficit, or even back into the pockets of the hard-working Americans that are currently subsidizing the companies that are wasting this resource. 
The long-term costs may be far greater.  According to the ICF study 1 million tons of methane is released each year from oil and gas operations on federal and tribal lands. 
Methane, the primary component of natural gas, is a super-potent greenhouse gas, and therefore a leading factor in human-caused Climate Change and Disruption.  The U.S.  Environmental Protection Agency has recently put an estimated cost on Climate Disruption as the New York Times reports:
In the absence of global action to curb greenhouse gas emissions, the United States by the end of the century may face up to $180 billion in economic losses because of drought and water shortages, according to a report released Monday by the White House and Environmental Protection Agency.
But this problem is not without a solution. ICF's analysis finds more than 25 bcf (billion cubic feet) of natural gas per year—more than one-third of total emissions—could be eliminated by Best Management Practices (BMPs) and cost effective well-known pollution reduction strategies, like frequent leak inspection and repair.
In fact, Colorado has already been a leader in this effort – enacting the nation's first rules to reduce methane leakage and emissions from natural gas wells and operations.  But these rules don't apply evenly to all federal and tribal lands in the state, and they don't apply at all to the other states in the region.
And this is where BLM needs to step in.  Currently, there are almost no federal limits on the amount of waste and methane pollution from public lands oil and gas operations, but the BLM will release proposed rules this summer to address the issue.
And even for the Climate Change deniers, one thing we should all be able to agree on is that oil and gas companies extracting public resources on public lands should be held to the highest of standards, minimize energy waste, and maximize royalties to American taxpayers.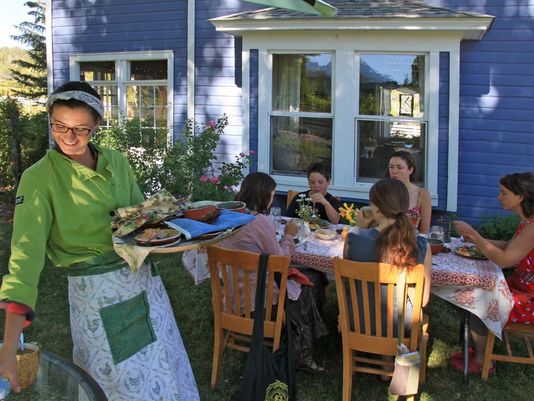 As communities like my own try to protect our valley's public lands, our developing economy as Colorado's Farm-to-Table Capital, and our way of life, it seems more than just a massive waste of resources, a loss to taxpayers, and a huge problem for our environment – it also strikes many of us as simply nuts, to be fighting over extraction of a resource while billions of cubic feet of it are being wasted each and every year. 
The BLM rulemaking this summer will be a hugely important step in addressing this issue and putting the nation on the path to a more sustainable future, a better financial footing, and a more sensible energy policy.