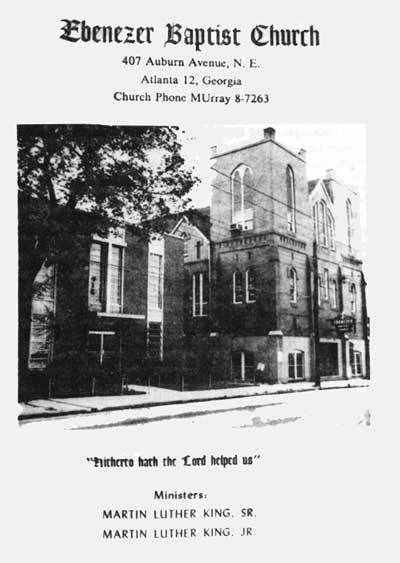 -by Lys Anzia / Nov. 6, 2006
"Gay and lesbian people have families, and their families should have legal protection, whether by marriage or civil union," said Coretta Scott King at a lecture in 2004 at Richard Stockton Collage.
Today same-sex families are bracing themselves against the legal affects of Colorado Amendment 43.
No one could have said it better than the wife of the most famous leader of Civil Rights in America. Rev. Dr. Martin Luther King Jr. began his public life as a 1948 pastor of a small community church in the South, the Ebenezer Baptist Church in Atlanta, Georgia.
"Constitutional amendments should be used to expand freedom, not restrict it," says Mrs. King.
In 1957, meeting at the Ebenezer Baptist Church, King was elected president of the SCLC – the Southern Christian Leadership Conference by 60+ black ministers from areas covering eight states.
In 1948 the Supreme Court of California was the first state to pass another important civil right for the Black community in America. This is when the ban on interracial marriage was deemed unconstitutional in the state.
South Carolina only lifted its ban on interracial marriage in 1998.
In the unbelievably late year, the state of South Carolina finally removed the words, "marriage of a white person with a Negro or mulatto or a person who shall have one-eighth or more of Negro blood." from the South Carolina state constitution.
"We must learn to live together as brothers or perish together as fools," said Rev. King.
It seems today many more people are beginning to agree. Now more than ever.
A very recent AngusReid report just announced that, "More adults in the United States believe gay and lesbian partnerships should be officially acknowledged, according to a recent poll by the New York Times and CBS News."
A large number of current religious leaders agree too. Tolerance toward same-sex marriage, including gays, lesbians and their families, is definitely on the rise.
Church organizations such as the Alliance of Baptists; American Friends Service Committee (Quaker); American Jewish Committee, Anti-Defamation League; Central Conference of American Rabbis; Christian Church (Disciples of Christ); Christians for Justice Action; Disciples Justice Action Network (Disciples of Christ); Episcopal Church, USA; Friends Committee on National Legislation (Quaker); Guru Gobind Singh Foundation (Sikh); Jewish Reconstructionist Federation; Loretto Women's Network, (LWN) (Catholic Order); Lutheran Office for Governmental Affairs of the Evangelical Lutheran Church in America; National Conference for Community and Justice; National Council of Jewish Women; National Sikh Center; Metropolitan Community Churches; Presbyterian Church (USA), Washington Office; Protestant Justice Action; Sikh Council on Religion and Education (SCORE); The Interfaith Alliance; Union for Reform Judaism; Unitarian Universalist Association of Congregations; United Church of Christ Justice and Witness Ministries; and Women of Reform Judaism are all in favor of same-sex marriage.
"We cannot tolerate discrimination being written into the Constitution. So, for those people who want to protect marriage, let me offer a few suggestions," says Rev. Weldon Gaddy, a Monroe, Louisiana Baptist Minister, Leader of the AWA-Baptist Association and President of the Interfaith Alliance Foundation. The Interfaith Alliance Foundation hails over 185,000 members drawn from 75 different religions and faiths.
On Pat Robertson's Christian Broadcasting Network we have a very different story.
"Many of those people involved with Adolph Hitler were Satanists, many of them were homosexuals–the two things seem to go together," said Robertson in 1993.
"Homosexuality is Satan's diabolical attack upon the family that will not only have a corrupting influence upon our next generation, but it will also bring down the wrath of God upon America," says Jerry Falwell.
"We are at a crisis point in this nation. What will happen on November 7 will have profound implications for the future of our country," said James Dobson recently.
"The things that threaten marriage have nothing to do with gay people," says said Rev. Phil Campbell, Director of Ministries of the Iliff School of Divinity in Denver. "The divorce rate is alarmingly high but gays have nothing to do with this."
"If you believe in marriage for heterosexual couples, then work to strengthen these marriages. Focus on the issues at hand and stop changing the subject. Love and commitment make marriages strong not scapegoating gay Coloradans," adds Campbell.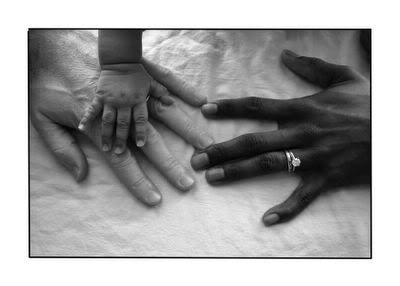 © photo fran monks 2006
The petition for Colorado Amendment 43 was originally planned and promoted by Coloradans for Marriage, a religious consortium largely in league with numerous local and national right-wing Christian organizations. James Dobson's and Focus on the Family "Citizen Link" plays a major part. Former Rev. Ted Haggard and the National Association of Evangelicals representing 714 churches in Colorado, plays another.
Now on the eve of the 2006 election questions about the real issues of Colorado Amendment 43 are being thrown around heavily.
Not only are issues of marriage on the plate but also issues of changing the sovereignty of the Colorado Bill of Rights and its constitution.
Bertrand Russell wisely said over fifty years ago, "Few people can be happy unless they hate some other person, nation, or creed."
"All committed couples deserve equal protection and recognition under the law," says Jeremy Shaver, director of Education and Family Ministries at Christ Congregational Church in southwest Denver.
"Gay and lesbian couples can be loving, caring, effective parents and deserve access to the same legal protections for their families that other families have."
Adds Shaver, "God is less concerned about the relative gender of our spouses than God is about whether we are living in just, mutual, caring, and compassionate relationships. Even if you believe marriage should be between one man and one woman, don't you agree that we must keep the government out of a sacred institution such as marriage?"
Rev. Phil Campbell, Director of Ministries at Iliff School of Divinity in Denver agrees.
"Two weeks ago I spoke against amendment 43 at a Colorado Social Legislation Committee/League of Women voters sponsored forum," says Rev. Phil.
"After I finished a women asked to speak with me privately. She told me of her distress to learn that I was a Christian minister who, in her words, condoned abomination. Our ensuing conversation could be described as a spirited but civil exchange."
"As we were about to depart," continued Campbell. "Having acknowledged that we each held religious views very different from the other, I asked her a final question."
"I told her that although I disagreed with her, I supported her right to her views, but what I wanted to know was why she believed her religious view of marriage should be enshrined in our state's constitution."
"I have to admit I wasn't prepared for her answer," said Rev. Campbell.
"She said, Oh, I don't think my views should be in the constitution. I believe in the separation of church and state. I'm going to vote no on 43,"
"Whether your religious and ethical values regarding marriage align with mine," says Campbell on his last words, "I urge you to join us in the civic virtue of rejecting this unnecessary and discriminatory amendment that has no place in our constitution."
__________________________________________
Sources for this article include People for the American Way, National Park Service – Atlanta, Stanford Martin Luther King Jr. Research Center, USA today, Harvard Law Bulletin, National Association of Evangelicals, Associated Press, AngusReid Reports, ACLU media, CNN News, Rocky Mt. News, Stanford Encyclopedia of Philosophy, Denver Post, Religious Action Center of Reform Judaism, Focus on the Family – Citizen's Link
______________________________________________
Other Churches in Colorado Currently Supporting Same-sex Marriage –
Spirit of Christ Catholic Community / Arvada – Catholic
Arvada Mennonite Church / Arvada – Mennonite
Spirit of Joy Fellowship / Arvada -Mennonite
Arvada UMC / Arvada -UMC
Mountain View Community Church / Aurora -UCC, UMC, Presbyterian
Parkview Congregational UCC / Aurora -UCC
The United Church of Broomfield UCC / Broomfield -UCC
St. Thomas Aquinas University Parish / Boulder -Catholic
First Christian Church / Boulder -Disciples of Christ
St. John's Episcopal Church / Boulder -Episcopal
LCM/Colorado University / Boulder -Lutheran
Mount Calvary Lutheran Church / Boulder -Lutheran
Boulder Mennonite Church / Boulder -Mennonite
Presbyterian Church of the Apostles / Boulder -Presbyterian
Community UCC / Boulder -UCC
First Congregational / Boulder -UCC
First UMC / Boulder -UMC
Dignity/Southern Colorado / Colorado Springs -Catholic
Dignity/Hartford / Colorado Springs -Catholic
Pike's Peak MCC / Colorado Springs -MCC
First Congregational Church / Colorado Springs -UCC
Vista Grande Community Church / Colorado Springs -UCC
Union Congregational Church / Crested Butte -UCC
Good Shepherd of the Hills / Denver -American Orthodox Catholic
St. Patrick's Missionary Outreach / Denver -American Orthodox Catholic
Dignity/Denver / Denver -Catholic, Dignity
St. Dominic's / Denver -Catholic
Fireside Christian Church / Denver -Disciples of Christ
St. Andrew's / Denver -Episcopal
St. Barnabas / Denver -Episcopal
St. John's Cathedral / Denver -Episcopal
St. Thomas / Denver -Episcopal
Integrity Colorado / Denver -Episcopal
Epiphany Lutheran Church / Denver -Lutheran
Our Savior's Lutheran Church / Denver -Lutheran
St. Paul Lutheran Church / Denver -Lutheran
Urban Servant Corps / Denver -Lutheran
MCC of the Rockies / Denver -MCC
Spirit of Joy Fellowship / Denver -Mennonite
Open Door Community Church / Denver -Non denominational
Capital Heights Presbyterian Church / Denver -Presbyterian
Montview Presbyterian / Denver -Presbyterian
Berkeley Community Church / Denver -UCC
Christ Congregational Church / Denver -UCC
Park Hill Congregational / Denver -UCC
Sixth Avenue United / Denver -UCC
Washington Park UCC / Denver -UCC
Park Hill United Methodist Church / Denver -UMC
St. Paul's UMC / Denver -UMC
Warren UMC / Denver -UMC
Wesley Foundation / University of Denver -UMC
Lord of the Mountains Lutheran Church / Dillon -Lutheran
First Plymouth Congregational Church / Englewood -UCC
Wild Rose / Evergreen -UCC
Integrity Fort Collins / Fort Collins -Episcopal
Lutheran Campus Ministry at Colorado State University / Fort Collins -Lutheran
St. Thomas Lutheran Chapel / Fort Collins -Lutheran
MCC Family in Christ / Fort Collins -MCC
Fort Collins Mennonite Fellowship / Fort Collins -Mennonite
Plymouth Congregational UCC / Fort Collins -UCC
Koinonia Church / Grand Junction Baptist -Mennonite
First Congregational Church / Grand Junction -UCC
Lutheran Campus Ministry, Univ. of Colorado / Greeley -Lutheran
Family of Christ Presbyterian Church / Greeley -Presbyterian
First Congregational Church / Greeley -UCC
Gunnison Congregational UCC / Gunnison -UCC
Christ Chapel of the Rockies / Lakewood -Alliance of Christian Churches
Lakewood UCC / Lakewood -UCC
Green Mountain United Methodist Church / Lakewood -UMC
Littleton Columbine United Church, UCC / Littleton -UCC
Westview Presbyterian / Longmont -Presbyterian
First Congregational / Longmont -UCC
Hillcrest Congregational / Montrose -UCC
Northglenn United Church of Christ / Northglenn -UCC
Christ Church of Southern Colorado / Pueblo -Alliance of Christian Churches
MCC of Pueblo / Pueblo -MCC
Christ Congregational / Pueblo -UCC
Christ Presbyterian / Telluride -Presbyterian
Wheat Ridge Congregation / Wheat Ridge -UCC